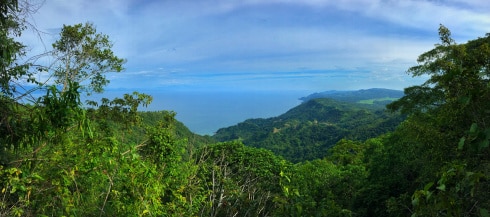 Trek at White Peak: Samal Island's Highest Mountain
It is summer once again and there are many activities lined up for this scorching hot season. Most people would prefer to go to the beach to cool down and unwind. But how would you like to go on a short mountain trek and then rest your tired body in the sea? It's like hitting two birds with one stone at the same time. You will not only enjoy the mountain but you will also have time to relax and unwind at the beach. I'm going to tell you about this little paradise in the heart of the Island Garden City of Samal.
White Peak or more widely known as Puting Bato by the locals of Samal Island in Davao City is the highest mountain in the island. Standing at a height of 1,345 ft. or 410m above sea level, it has become a popular destination for hiking enthusiasts and mountain climbers.
The Trek at White Peak can be reached using two different trails. The Guilon Trail which would approximately take 2 hours hike from jump off while the Tayapok Trail would only consume 30 minutes. You will be encountering bushy woods and grassy uplands along the way. It is not a difficult trek, hence, mostly anybody can do it.
After the Trek at White Peak, you wouldn't want to pass the chance to visit the nearby Canibad Beach. It is a hidden paradise in this island. The water is so clean and clear because it is far from the city. There is also a cliff for those who like to try cliff diving. Spending the night in this paradise is highly recommended as the sunset and sunrise are stunning. It also a good place to unwind and woo your problems away since it is very quiet and serene.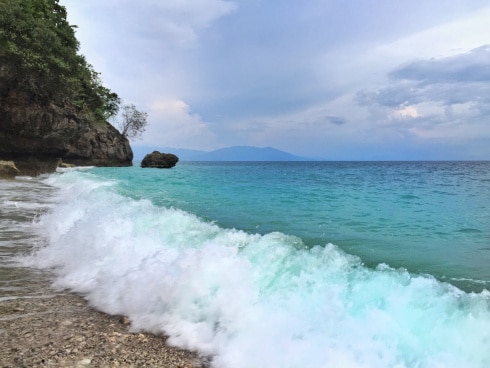 Going to this place might seem a bit of a challenge since it is quite far from the city and the transportation is not quite convenient. You have to haggle for the best prices once you get there. To avoid such stress and just enjoy your trip, it would be best if you get the services of a travel agency like www.discovermtapo.com. They will make sure that your trip will be the best you've ever had so far.
So what are you waiting for? This is the best time to enjoy this extremely fun summer getaway. inlcude this Trek at White Peak in your priority list this summer   You can bring your family and friends and spend some memorable time together.
(images courtesy of  sherylblossom.wordpress.com)
https://discovermtapo.com/wp-content/uploads/2016/04/img_7443-01.jpeg
217
490
A&D Admin
http://discovermtapo.com/wp-content/uploads/2015/12/Discover-Mt-Apo.png
A&D Admin
2016-04-16 00:42:42
2018-03-22 05:52:46
Trek at White Peak: Samal Island's Highest Mountain