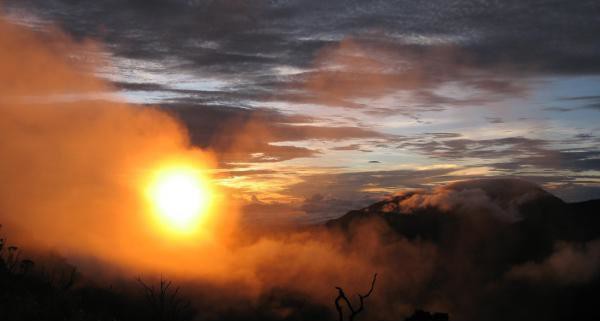 6 TOURIST SPOTS THAT WILL CONVINCE YOU TO VISIT DAVAO
Davao is an all-time favorite travel destination at anytime of the year. Because of its laid-back feel, tropical climate and stunning sceneries, many people make it their getaway all year round. Since this quaint city boasts of many beautiful places, a month-long stay is not enough to explore it entirely.
In this article, I'm giving you a list of some of the famous tourist spots that would make you want to visit Davao soon.
Eden Nature Park and Resort
With an altitude of 3,000 feet above sea level, Eden is the perfect place for you to escape from the stresses of city life while you enjoy the picturesque view of Davao City and Davao Gulf. Pamper yourself in a unique mountain experience. With over 100,000 pine trees planted throughout the resort, you will enjoy a cooler climate than the rest of Davao.
Philippine Eagle Center
The Philippine Eagle Center is home to the endangered Philippine eagle, which can be found in Davao alone.  Not only it is the Philippine eagle's conservation facility, it is also a well-known tourist destination.
At present, the Philippine Eagle Foundation is in need of our assistance to preserve the Philippine eagle for future generations. Whatever help we can provide will go a long way.
Museo Dabawenyo
If you're an avid fan of the arts and history, Museo Dabawenyo is your go-to spot. It is where the artworks and artifacts of different ethnic groups in Davao can be found. By coming to Museo Dabawenyo, you will learn about Davao's culture and the story of its people. You will be truly amazed of how Davao evolved into a world-class city that it is today.
Magsaysay Park Fruit Stand
In case you don't know yet, Davao is a certified fruit haven. With Davao's abundance of Durian, Mangosteen, and Pomelo, to name a few, it will satisfy your fruit cravings.
Head on to Magsaysay Park Fruit Stand when you visit Davao to get your fix of these mouth-watering fruits.
Samal Island            
Want to plunge into the deep blue sea or bask in the sun? No problem. Samal Island, which is known for its lush beaches, is just 10 minutes away from Davao City by ferry. Since Samal houses so many amazing beach resorts, you can choose to stay overnight to enjoy the beach longer.
White Peak
After taking a dose of vitamin sea, you can go for a trek at White Peak, which is the highest peak in Samal Island. This is just a short climb so it's perfect for newbie mountaineers.
What's more interesting about White Peak is that upon your descent, you will be welcomed by the nearby Canibad Beach with its pristine and refreshing waters.
So the next time you take a trip to Davao, don't forget to include these places in your itinerary. Again, these are just some of the famous tourist spots here. Once you step foot in this vibrant city, you'll discover that there are countless places to see and loads of things to do.
For a hassle-free travel, you can book your tour with Discover Mt. Apo. It is the most reliable and trusted company that offers all-in tour and guide services in Davao and other travel destinations in Mindanao.
Visit Davao now! You can check our website at www.discovermtapo.com or email us at [email protected] to know more about our latest promos and tour packages.
https://discovermtapo.com/wp-content/uploads/2015/05/mt-apo-skyline3.jpg
450
600
A&D Admin
http://discovermtapo.com/wp-content/uploads/2015/12/Discover-Mt-Apo.png
A&D Admin
2016-04-24 07:45:35
2018-03-22 05:55:08
6 TOURIST SPOTS THAT WILL CONVINCE YOU TO VISIT DAVAO