Climbing Mt. Apo for a Noble Cause
Cancer is a silent killer. It rears its ugly head at the least time people expect it to. Once it's there, cancer does not show any signs. It rarely draws attention to itself. The symptoms are often thought to be harmless. People realise they have cancer often too late, once it has already spread too much around the body. Next thing they know, their fate is effectively sealed.
However, today, things have changed a lot. The tireless efforts of cancer researchers have allowed early detection to now be possible. Early diagnosis combined with more treatment options has produced more and more survivors of cancer. Still, even with how advanced modern medicine is, the war against the silent killer is far from over. There still are stories of people suddenly realising they have terminal-stage cancer. Realising they only have weeks to live is never an easy thought to bear.
So what does cancer have to do with climbing Mt. Apo?
Excellent question. In fact, scaling a tall peak may not even be the last thing on the mind of a cancer patient.
It is what three great men had in mind, though. Meet Mark Jacobs, Nick Cunningham, and Mark Clayton from the China 2 West Group.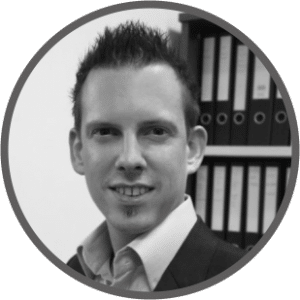 From left to right: Mark Jacobs (CEO), Mark Clayton (CFO), and Nick Cunningham (Founder/President) of the China 2 West company. Photos from the China 2 West website.
These guys do not have cancer, but they are avid mountain climbers as well as staunch supporters of cancer research. Combining both these passions, they have taken the challenge of hiking three of Asia's highest mountains in just one week. Mount Apo was their first stop.
The 3 Peaks 1 Week Charity Hiking Challenge
Mt. Apo in the Philippines, Mt. Kinabalu in Malaysia, and Mt. Rinjani in Indonesia. That's a combined height of more than 10 kilometres, which is about 2km higher than Mt. Everest. The three guys were willing to trek through the terrain all in the name of furthering cancer research.
And they chose Discover Mt. Apo to take them through the Philippines' highest peak which took place last June 13-14.
Congratulations to Mark, Nick, and Mark for conquering Mt. Apo for a noble cause!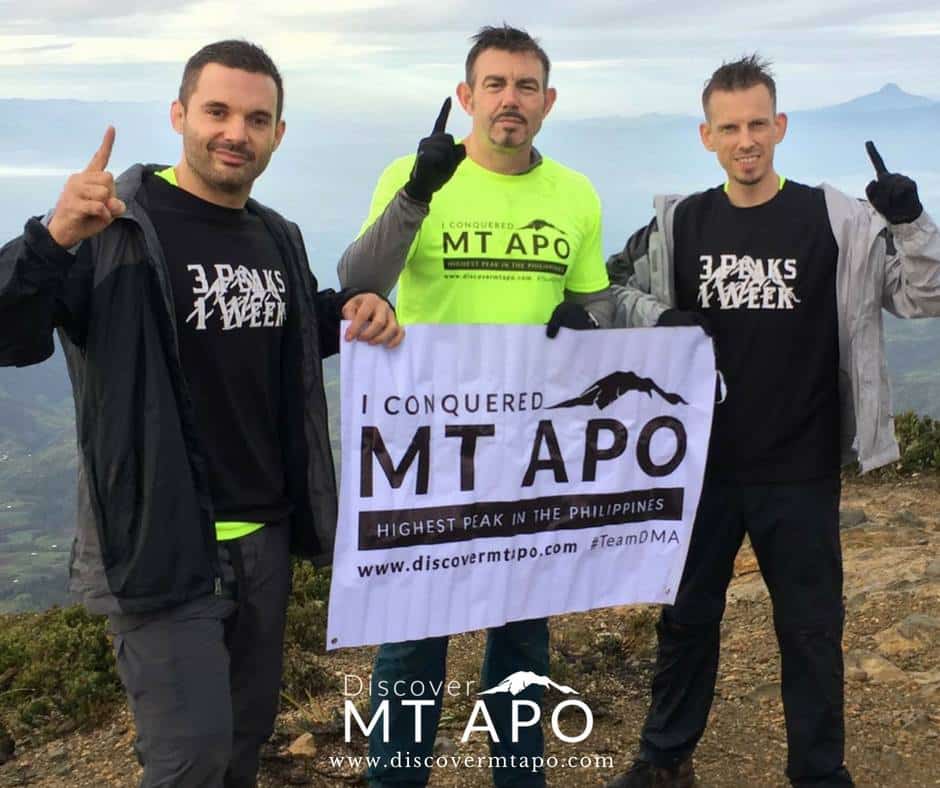 Do you want to take on a similar challenge? You don't need to scale 3 peaks though; climbing Mt. Apo is an adventure in itself already. Book your climb with us now and begin your journey to the summit!
https://discovermtapo.com/wp-content/uploads/2018/07/35434957_1019934234828017_3242666472727642112_n.jpg
788
940
A&D Admin
http://discovermtapo.com/wp-content/uploads/2015/12/Discover-Mt-Apo.png
A&D Admin
2018-07-05 06:00:30
2018-07-10 01:59:07
Climbing Mt. Apo for a Noble Cause