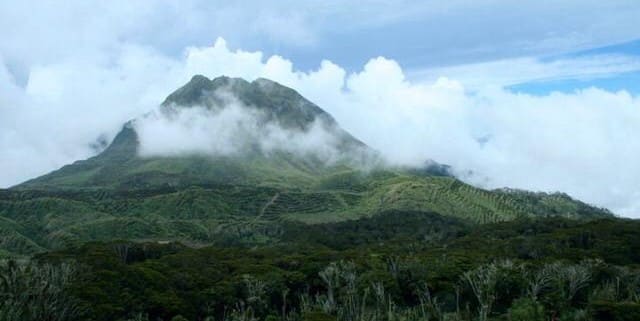 5 REASONS WHY LIFE IS IN DAVAO
Davao is becoming the ultimate travel destination for both nationals and foreigners. From a city, which was likened to the Wild Wild West decades ago, Davao is the next world-class city. Thanks to the collective efforts of Davaoeños.
The locals are very proud because Davao has turned into a celebrated city. They are so eager to let everybody know how beautiful life is in Davao. Because of their undying love and support for this city, they created a slogan saying, "Davao, Life is Here." Hence, people from all parts of the world want to know why Davao is the place to live.
As a certified Davaoeña, I'm giving you a glimpse of what Davao is like. Here are my top 5 reasons why life is here in Davao.
One of the safest cities in the world
Davao has a remarkable peace and order situation. That's why the locals can sleep soundly at night. They can also wander the streets without fear of getting mugged. They can use their laptops, smart phones, and other gadgets in public places. Generally, they are happy because they are assured of protection. They feel that when they are in Davao, they are free from danger.
One of the cleanest cities in the country
Davaoeños are disciplined. They dispose their garbage properly and clean their mess. Consequently, there is hardly any garbage littered on the streets.
The people are really dedicated to make Davao as clean as possible. It's because they know that tidiness is important for an orderly community.
Inexpensive cost of living
People can live comfortably without spending too much unlike in other urban areas in the country.
According to Numbeo site, each of them can eat a meal in an affordable restaurant for as low as P87.50. Further, they can enjoy a bottle of beer for an average of P50.00. Likewise, they can already rent a one-bedroom apartment in the downtown area for only P6,000 a month. These examples show that anyone can live decently in Davao without hurting his or her pocket.
Certainly, life is in Davao.
Environment-friendly
Nature lovers will love Davao. Although Davao is classified as a metropolitan area and earned the status of the hub of Mindanao, it does not allow the construction of high-rise buildings. Instead, it advocates the planting of more trees and plants.
Not only that, Davao is a protector of Mt. Apo, which is the highest peak in the Philippines. Recently, Davaoeños showed their reverence to Mt. Apo when it suffered on Black Saturday a devastating fire, which burned approximately 1,000 hectares.
Many tourist attractions
Davao has so many tourist spots that will convince you to visit. From the charming beaches to the lush forest, Davao has them. If someone is in for an adventure, he or she can swim in Samal Island in the morning and go to Eden Nature Park in the afternoon.
Davao is indeed blessed with lots of things. "Davao, Life is Here" is not merely a slogan, but a reality to every Davaoeño.
Are you excited to experience how spectacular Davao is? Email [email protected] to book your davao tour now!
https://discovermtapo.com/wp-content/uploads/2016/03/mtapo8.jpg
426
640
A&D Admin
http://discovermtapo.com/wp-content/uploads/2015/12/Discover-Mt-Apo.png
A&D Admin
2016-05-10 17:31:52
2018-03-22 06:00:41
5 REASONS WHY LIFE IS IN DAVAO